Congratulations Mick!
Your mom and I just wanted to
give you a pat on the back for a job well done!
And of course I wanted the chance
to introduce the new truckers of America!
And here they are-




Ouch! I guess they didn't see the sign!
Well I prepared for mishaps!




Just kidding Mick!
I have a few essentials for you.
I know how much you like to eat!
So I picked up some of your favorites.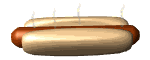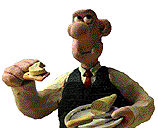 Rut Row! You better hurry Mick
if you want that jumbo hotdog- he looks
pretty hungry!
I also got ya a little sumpin'
for your big rig-when you get one that is.


Why do trucks have these anyway?
And now for some more gifts!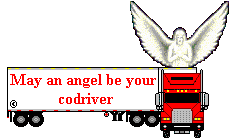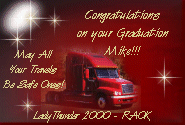 These are from Lady Thunder.
She has a great site! Stop in and
visit her sometime.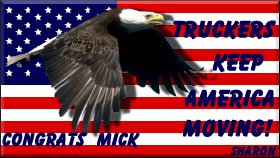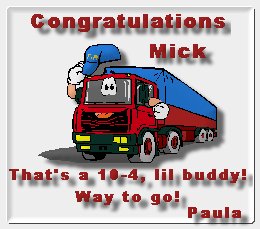 And here's Paula tippin' her hat
to you! Thanks Paula!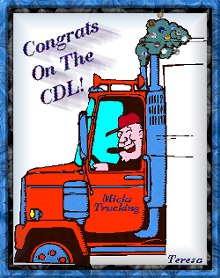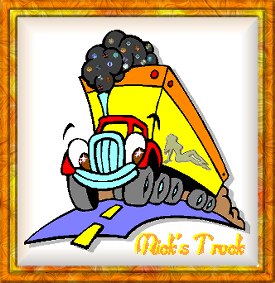 Teresa got you dis cool twuck!
Now you can roll with the big dawgs!


Click on the ribbon to
support our truckers!


On to the next stop!


"18 Wheels and A Dozen Roses"
By Kathy Mattea
| | |
| --- | --- |
| | |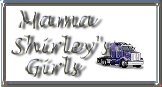 Created April 16, 2000
All rights reserved©
by Mama Shirley's Girls
The truck graphic used to make this set
is the property of Trukart.com.
All rights reserved © by Trukart.