I have been spreading the news
that you're done with your
"Big Rig Trucker Class"
and some of your friends have sent
you some gifts!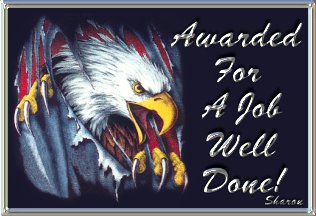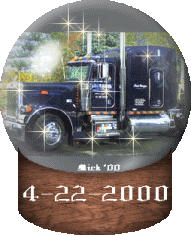 I had this globe made special for ya!
But you should know that-you made it!
HaHaHa!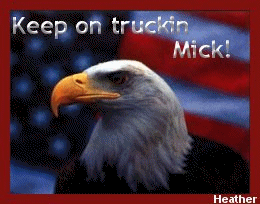 Heather sent you this
awesome gift!
Thank You Heather!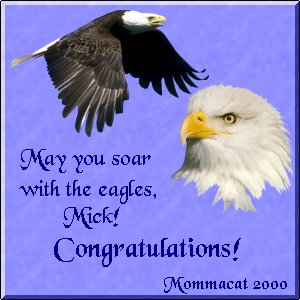 Mammacat sent this your way!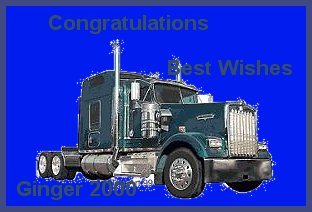 Mama3chick stopped by too!

SueCat sends ((((HUGS))))!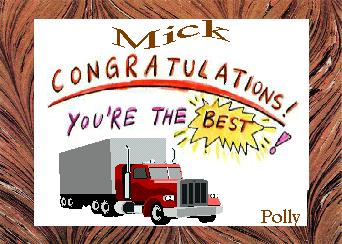 Polly say's "You know me and gifts"
and you would remember too!
I think you did a great job Polly!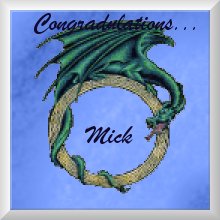 This is from Kimberly
aka Lady Angel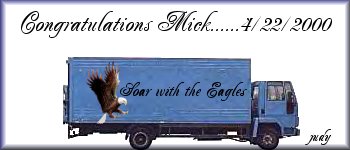 ThankYou Judy!
Great truck huh Mick!



Well we're on the road again!
Next stop this way!


"Driving My Life Away"
By Eddie Rabbitt
| | |
| --- | --- |
| | |



Created April 16, 2000
All rights reserved©
by Mama Shirley's Girls
The truck graphic used to make this set
is the property of Trukart.com.
All rights reserved © by Trukart.